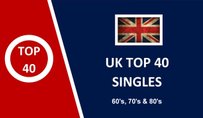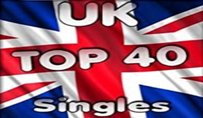 UK Top 40 Oldies 1960 - 1989
Although I've enjoyed & owned numerous LP's & 12" Singles over the years, my passion has always been with the UK Top 40 7" Vinyl Singles.
Right from buying my first record which was "Gerry & The Pacemakers - How Do You Do It?" when I was around 10 years old, I have had many different large collections of 7" Singles at different times during my life, & I think that at one time or another I've probably owned every chart 45 from the early 60's to the mid-80's. Sadly the majority of my collections have now gone for different reasons, the last of which dwindled away after I quit being a professional Pub & Mobile DJ in the late 80's. Although my good friend Lena is looking after my Motown singles...
My liking for old Top 40 songs never died though, & I could often be caught listening to Oldies Radio when driving my taxi around in the early 90's. So I was quite saddened when Capital Gold closed it's normal radio broadcasts, as they always played some great songs from the 60's, 70's & 80's, many of which you hardly ever heard elsewhere.
That's when I first got the idea of perhaps starting an internet radio station with a similar theme of music, playing mostly continuous music with the name "classicHIT40radio". The idea never took off at the time though, mainly due to lack of funds. Plus internet technology was still in its infancy.
Most importantly, I no longer had enough music...
So around 2010 I embarked on the task of collecting mp3's of the single versions of every UK Top 40 Hit from 1960 to 1989 in my spare time, using the Guinness Book Of Hit Singles as my main reference. I was also urged to do this project by a good friend (the late) Ray Andrews who was still working as a DJ, & could make good use of the music in some of his shows.
So that was the next 5 years taken care of, during which time I got to know a few guys via the web that were doing similar projects. They included Paul Colbert, Steve Woodward, Phil Salter & Paul Light, amongst others. Between us we managed to gradually plough through our individual tasks, helped by the fact that there were many online outlets to download free music from at the time, most of which have since been shut down.
When I had eventually got all the songs together (over 8,700), I then decided to check through them all for the best quality & correct versions, & it didn't take long to realise that many of the songs in our projects were not the correct UK 7" Single versions. It seems that this is a common fault with many "Greatest Hits" & "Best Of..." CD's. Sometimes they're only very minor differences, but if a job's worth doing...
So here we are in 2022 & my project's still not totally complete, but I am hoping to get stuck into it again in the near future.
Retiring early in 2020 should have given me a good opportunity to work on it, but with the upheaval of the Lockdowns it didn't happen. At least I have at long last got my "classicHIT40radio" station running 24/7 on Mixcloud now, so the mp3's I've collected over the past 10 years will be getting plenty of use.
PETE MAXWELL
USE THE BUTTONS FOR FULL LISTINGS OF ALL UK TOP 40 SINGLES - INCLUDING THE "DOUBLE-A" SONGS